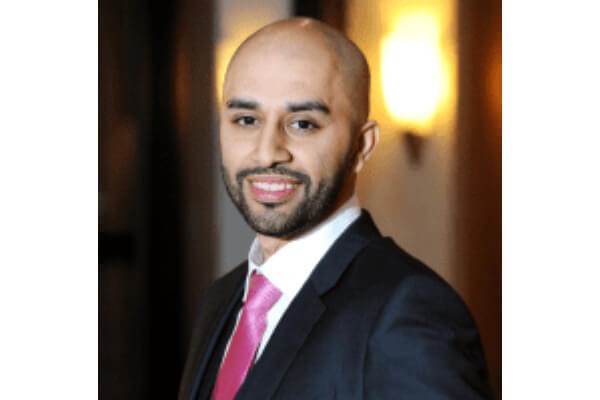 Dr. Kasim Sayed is one of our excellent dentists at NowDental of Suffolk. Dr. Sayed began his education with an undergraduate degree in biology from Stony Brook University, followed by a master's degree in biomedical engineering from Cornell University. He was honored to work with Cold Spring Harbor Laboratory where he was published in a number of scientific journals. He later returned to school to earn his doctoral of dental surgery degree from the University at Buffalo School of Dental Medicine. He completed his general practice residency at Stony Brook University School of Dental Medicine, where he also spent time as Chief Resident. Dr. Sayed is known for his willingness to continue his education in order to be able to provide his patients complex care, including full-mouth rehabilitation, implant restoration, and digital and cosmetic restorations.
Reviews
"Had a great visit with DR Sayed and Melissa. They were so warm and friendly. And most importantly pain free. Today was my first visit to the practice and they will now be my forever dentist."
K.Z.
Google
"I have been going for many years and continue to be impressed by the level of care and professionalism from all the staff. All of the doctors I have interacted with have been extremely talented. Dr. Sayed recently helped me in an emergency, and I was entirely grateful. Dr. Naghavi has been excellent to me always. Dr. Francis also always treated me with great respect. I don't like seeing Dr. Herman because of what he has to do to me, but when he has to do it, he does it masterfully. All of the front desk staff is pleasant and helpful. The assistants and hygienists are also great. I'd recommend this place to anyone, including families. I travel extra to this practice rather than finding a new place closer to my home. If you are looking for a new dentist in your area, please take this review as being entirely sincere - you'd be in good hands at NowDental of Suffolk."
M.
Google
"We have dental through local 1500 and this place takes our insurance. Almost everything is covered and they do a great job. Dr. Sayed is amazing and very caring. Olivia at the front desk is a sweetheart. Can't forget my dental assistant Corinne who feels like a good friend just like Olivia."
J.C.
Google
"I've been going to NowDental of Suffolk for a few years now and could not be happier with the level of care they provide. I have seen numerous dentists at this location and each one was knowledgeable and truly cared about my oral health and comfort. I have had routine cleanings and a few cavities filled without issue. I have been seeing Dr. Sayed for the last few months for both regular visits and for my Candid aligners appointments and he is fantastic! He recommended Candid aligners for me and the process has been going so well. The hygienists are all amazing as well. They are personable and provide great care and bedside manner. I also want to shout out Olivia, one of the receptionists who works up front. She is such a sweetheart and makes each visit to the office even more pleasant! I definitely recommend NowDental of Suffolk."
D.R.
Google
"Olivia and Evan were very professional patient and polite. Dr. Sayed was very thurough and informed me of every step of my procedure and made me feel like i knew what i was getting done. The impression from my experience here will have me recommending this office to the rest of my family."
C.G.
Google